PiratesAhoy!
Returning to Tempest: One Year Later
Last night I played Tempest, the Cryengine build of my game -
(Now called Wayward Ventures.)
The build as well as the Cryengine itself has earned a somewhat bad reputation between myself, my development team and my friends. This isn't unfounded either. The build is exceedingly buggy, crashing often, and stuck with a framerate that rarely exceeds 20 frames a second.
On top of that, the build itself is a reminder of our inability to realise my vision of a co-operative multiplayer game, as it is single-player only. With A.I standing in as crew-members aboard the player's ship.
It was quite a surprise then, that upon returning to the build to play it, almost a year after it was made, that I found myself so genuinely lost in it. With enough distance from the original development process, I was able to truly appreciate the game...
Just a quick announcement here mates, we wanted to let everyone know that, effective immediately,
@Captain Armstrong
has been promoted to forum moderator! In the many years that he has been a member of these forums, Captain Armstrong's contributions have been absolutely invaluable to our community! His dedication to historical accuracy with ship models, naval history, uniforms, and far too many other category's to name, have contributed greatly to the feel of realism in New Horizons, GOF and Hearts of Oak! He is also a pretty decent bloke, and has spent quite a lot of his very limited and valuable free time helping other modders learn the trade by offering his advice on countless occasions. Please join us all in extending your heartiest congratulations to Captain Armstrong!
These forums tend to change quite a lot, and sometimes it is tough for us, the Admins, to notice certain changes or trends. We are all busy with other projects and tend to get caught up in...
Hi everyone, just a quick note to let everyone know that PA! may be down for a little while as I am changing the company that is hosting the domain. Nothing will be lost and as soon as the new company takes over I can update it's details to direct it to the hosting server.
Released under the name Sea Dogs: Carribean Tales and costing only 5.99$. DRM free as usual.
Sea Dogs: Caribbean Tales on GOG.com
Well, only Pirates of the Carribean and City of Abandoned Ships left from the poll.
GOG.com Takes on 2K
11 classics including Sid Meier's Pirates!, Railroad Tycoon, and X-COM
Warsaw, March 29 - 2K, the publisher behind many of gaming's most iconic series, debuts on GOG.com with a curated selection of 11 enduring classics at 50-75% off.
For a limited time, get up to 75% off bundled collections or 50% off individual titles, including:
–
Railroad Tycoon Bundle
— featuring Sid Meier's Railroads and RailRoad Tycoon 2+3.
– X-COM Classic Bundle — featuring the incomparable X-COM: UFO Defense, X-COM: Terror from the Deep, X-COM: Apocalypse, X-COM: Interceptor, and X-COM: Enforcer.
– Freedom Force Pack — including the original Freedom Force & Freedom Force vs. The Third Reich.
–
Sid Meier's Pirates!
— the remake that turned the gem into a much shinier gem.
"2K is a treasure trove of timeless masterpieces," says Oleg Klapovsky, VP of Business...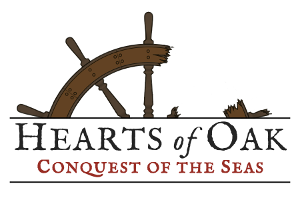 ​
It's time for another Pre-alpha Demo release! This one happened a bit sooner than we expected, and there are a few issues with it, but our internal QA Team had so much fun playing with this one that we wanted to get it out to the general public as soon as possible! This Pre-Alpha Demo also has the distinction of being the first playable release to feature work from many different team members! Something we are all very excited about as well.
Here are JohnSilvers release notes for this build :
So, the original intention of the release was to focus entirely on integrating and even using
@Foamy
's combat system from Hunters Moon. Unfortunately, due to some technical issues with incorporating our assets I decided to create a completely new combat POC project that featured a simple combat system based in part on Foamy's work. What I developed for this release is essentially a simple combat system to finally showcase some...
It has been about a year and a half since I first posted something about this game, I figured it was well past time for an update on this gorgeous game!

The story of the Obra Dinn is set in 1808, 6 years after the merchant ship "Obra Dinn" set out from London for the Orient. Six months into her voyage she disappeared. She never reached her rendezvous point at the Cape of Good Hope and was declared lost at sea. Early on the morning of October 14th, 1808, the Obra Dinn drifts into port with sails and rigging damaged damaged and no visible crew.

As an insurance adjuster for the East India Company's London Office, it's your job to find means to board the ship and recover the Crew Muster Roll book for assessment. But it wont be quite that simple to figure out this story. There were sixty crewmen on board, each with their own story to tell, and you must use clues that you find to reconstruct exactly what happened. One of the tools at your disposal is a "magic clock" that will allow...