Pirates of the Caribbean: New Horizons
GOG.com takes over the weekend with a BIG Games Weekend Sale and Mutator Promo Finale starting Friday, October 10, at 10:00 AM GMT. Their ongoing Mutator Promo reaches its grand finale, featuring all 70+ titles and all 50+ mutators-randomly selected mystery games, each one available for $2. To take part in the sale gamers need to pick 3 games from the promo lineup discounted up to 90%. This, in turn, gives them access to 3 "mutators" - mystery titles, each one for $2, that will be revealed after checkout. The mutator can be anything from a $5 game to a $45 one, including titles like Divinity: Dragon Commander or Banished!

For gamers averse to surprises, GOG.com's second weekend promotion, the BIG Games Promo, features acclaimed recent titles like Age of Wonders 3 (50% off, $22.49), Blackguards (75% off, for $11.24), or Tesla Effect: A Tex Murphy Adventure (60% off, for $7.99).

The Mutator Promo Finale ends on Sunday, October 12, at 10:59 AM GMT. The BIG Games Weekend Promo ends...
Improved gameplay, new ships, more fixes. And an extended Storyline as well! Everything you need for some good old-fashioned plundering.
Build 14 Beta 3.2 is now available from our
Downloads Section
. If you are upgrading from a previous Beta 3 version, you only need the "Part 1: Installation Wizard". If you are doing a brand new install, use the "Part 2: Contents Archive" as well.
NEW GAME REQUIRED!
Improved Role-Playing
Besides historical accuracy, we want this to remain an RPG too. So we have some new features included to specifically enhance this elements of the game.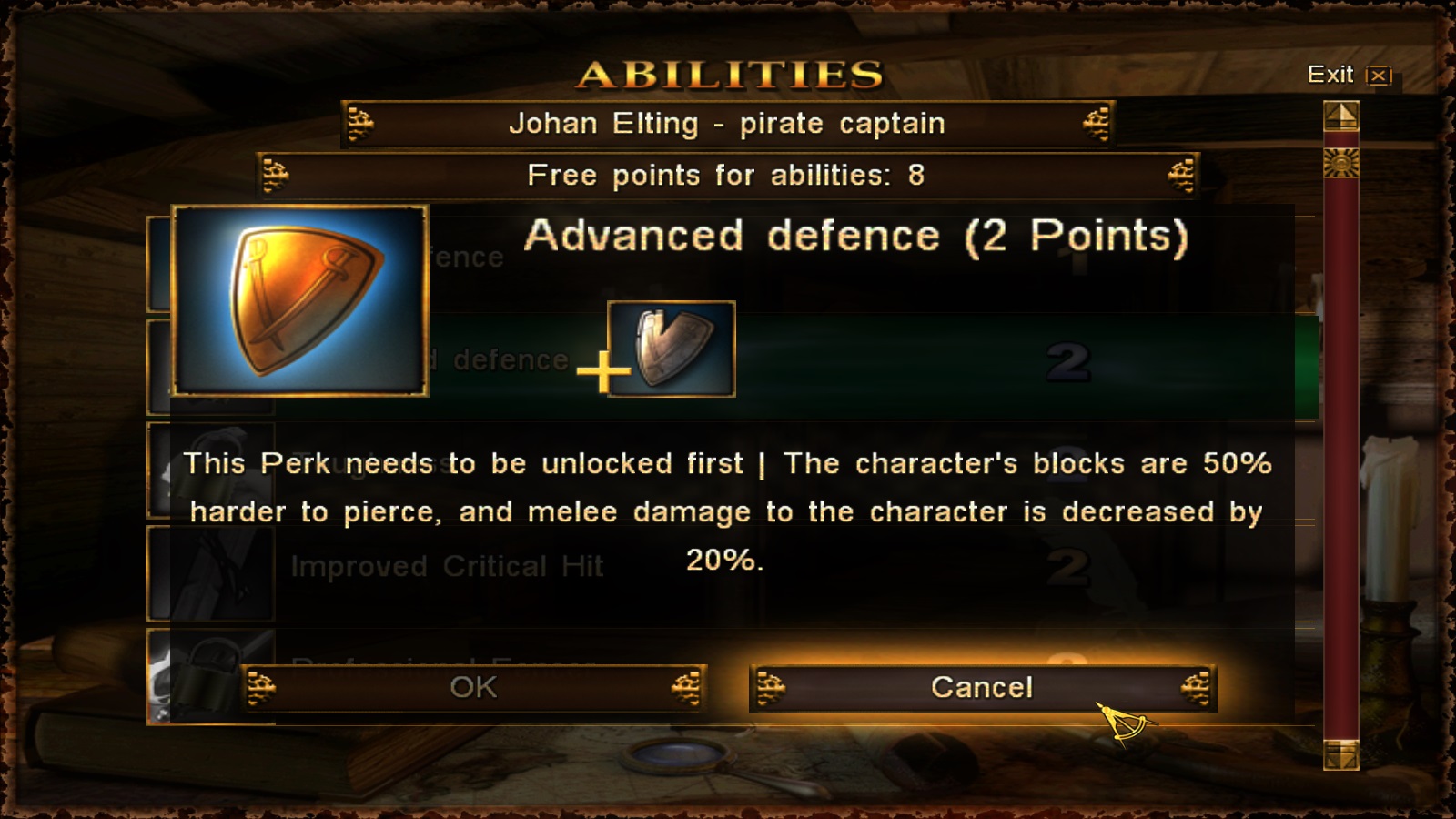 When you start on your adventure you won't be able to get all the abilities right from the start....​
Most of you know that we have been around for a long time, over a decade now. For many years, there has been no way to legally purchase any of the games we originally created mods for, with the exception of running across an occasional used copy on Ebay. This is pretty typical for most software as computer technology is always changing. Computer games though are not typical software, and gamers certainly are not just average computer users. Our mods have extended the life cycle for all 3 games far beyond what was originally intended.

It is a risky measure people have to take now to even get a copy of a game to install our mods on. It is not safe to download these games from torrent sites, and can lead to opening up a gamers system to all kinds of viruses and back-door trojans. Even with up to date virus and adware protection, the hackers are always one step ahead. Copies of the games can also be altered from what the original sock game was, and that causes issues with our mods.

A...
Sailors, swashbucklers and scallywags alike... join us as we celebrate all that we have achieved in 2013!
For everyone at PiratesAhoy!, it's been a year to remember. As we began the year by
celebrating our tenth anniversary
, we knew that great things would come in the following months. And, true to form, we have outdone our expectations in a number of ways.
So, let's take a moment to recap on how each of the community's key projects have advanced over the course of 2013, and we'll provide the latest updates along the way.
Hearts of Oak: Conquest of the Seas...
It makes me proud to announce that, thanks to everyone who has voted so far, PotC: New Horizons has officially made it into ModDB's list of Top 100 mods of 2013!
---------------------------------------------------------------------------------------
Thank You!
For recognising New Horizons as one of the top 100 mods of 2013.
Long live the Build Mod!
---------------------------------------------------------------------------------------

​
This is the first time we have ever successfully reached the top 100 in ModDB's Mod of the Year voting, and we couldn't be happier to have achieved this. Such recognition is a fitting tribute to the many, many modders who have contributed countless hours...
It goes without saying that 2013 has been a huge year for PiratesAhoy!, and our flagship mod project, PotC: New Horizons, is a testament to our community's incredible level of dedication and enthusiasm. The culmination of ten years' worth of work has resulted in one of the biggest and most impressive mods to ever grace such a relatively unknown game.
The popularity of New Horizons has been rising steadily with each subsequent release, and with the
brand new Build 14 Beta 3.1
* having just officially rolled out, the mod has soared even...
PotC: New Horizons - Build 14 Beta 3 Released!
More pirates! More Caribbean! More history! And more seafaring!
With all game-breaking bugs fixed, existing content finished and several long-awaited features added in, this is easily the most playable and enjoyable version of the famous Pirates of the Caribbean Build Mod ever released!
Build 14 Beta 3
is now available as a
Full Version
to be installed on top of the unmodded game or any of the prior modpack versions.
This includes fixes for some massively annoying problems that have plagued previous releases, such as "quests randomly not executing" and "lost profile on saving". Additionally, a lot of work was done to make this release much more
polished
than previous ones.
Improved Interfaces and...
​