PiratesAhoy! - Pirate Games | Reviews | News | Forum

I just happend to run across this, America's Nation Oceanic and Atmospheric Administration are offering a live feed from their submersible ship
Okeanas Explorer
that is currently exploring in the Gulf of Mexico. They will be offering a live feed for the rest of this month. Currently they are exploring a couple of shipwrecks and the water at the moment I am writing this is extremely clear and visibility is awesome! Anyone with Internet access can follow the expedition on
NOAA's website
, which will chronicle the expedition through live and archived videos, background science essays, still images, logs from the science team, curricula and educational modules.
You can read the full article on NOAA's web page
HERE
, and you can watch the video feed...

There's a headline you don't see every day, the Cornwall castle of Trematon is up for rent. Trematon is not just any old Cornish castle though, it was used by
Sir Frances Drake
to store some of his Spanish treasure from the Golden Hind when he returned to England in 1580 after his circumnavigation of the earth. For a mere £850, 000, approximately $1.4 million US, you can lease this castle for the next 20 years! Sounds a bit pricey, but it's not every day you have the opportunity to rent a castle. The estimated property value is about £3 million, or about $ 5 million US.
While most of the castle sits in ruins today, the...

It's been a while since anyone has posted anything about her, so I thought I would update progress on
Le Hermione.
For those of you who do not know about her, she is a reproduction of the
Marquis de Lafayette
Concorde class
frigate
Hermione
. She was origanly concieved in 1992, and construction began 1997 in Rochefort, France, by the Asselin organization. The original ship was constructed in a little over a year, while the reproduction has so far taken 16 to complete! The goal of The Hermione Project is to recreate the 1780 voyage of the Marquis de Lafayette, when he sailed to America and helped secure victory for the
American Revolution
. The...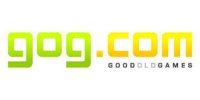 I am just a bit late on this one mates, I should really check my email more often! Anyway, GOG is offering a weekend deal combining some great old Atari and Kalypso titles at up to 60% off! Including such classics as Port Royal, Tropico Reloaded, Tropico 3 and Patrician 1 and 2! You can see the full list on Gog's web page
HERE!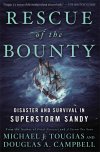 In late October 2012, after forming in the Caribbean, Hurricane Sandy was churning up the eastern coast of the United States. It had already made deadly landfalls in Jamaica, The Bahamas, the Dominican Republic, Puerto Rico and skirted the coast of Haiti causing deadly flooding. When it eventually came ashore in the north east United States. it devastated the New Jersey shore, flooded New York, New England and knocked out power to millions of people before affecting Canada as well. In some way, Hurricane Sandy affected 24 states, and left 117 dead in the US, and 69 in the Caribbean and Canada.
One of the casualties of that devastating storm was the replica
HMS Bounty
. She was built for the 1962 film
Mutiny on the Bounty
.
...

Let's call this article a relook into the past of RETRO naval "simulators".
Dependent on your gamer age and interests, this particular game series has a tendency to be overlooked in naval gaming history as it now going on 5+ years old.
The East India Company series was developed by Nitro Games and published originally by Paradox Interactive in 2009.
It continued to be updated through 2010 and final compiled into a collection of FOUR games (East India Company (Designer's Cut Edition), Battle of Trafalgar, Privateer, Pirate Bay)

The Gold Edition was released in 2012.
An modified upgraded edition of this same game engine was used for the game "Commander: Conquest of the Americas".
I may cover this in a future article which had even more advanced features, MORE detailed ships (>20), better trading options, direct piracy trade impacts, missions, establishing your own ports, and is set in the Americas and Caribbean.

The series is not 100% historically authentic (what game is really?), but...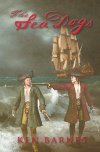 Experience the pleasures and horrors of the period, as the action moves from the London of Samuel Pepys, Drury Lane, and Tilbury, to the pirate-infested waters of the Caribbean ruled by notorious buccaneer Henry Morgan, to an uncharted island in the South Pacific. In the 17th century, England's future depended on the sea. Merchant adventurers and shipping companies wanting to expand international trade found themselves constantly threatened by piracy.
In the first novel by
Ken Barnes
, three sailors resign from the King's Navy, two to seek their fortunes on the high seas, and the third to make his mark in London society. In the ensuing years, their paths cross in various ways as they run into feisty pirates and women, as well as plenty of danger around every turn. Swordplay, romance, intrigue, betrayal, and sea battles abound in this rollicking saga that takes you around the world during a fascinating period of history....