Quick links for PotC: New Horizons
- Download latest version
- Wiki - FAQ - Report bugs here
- ModDB profile

Quick links for AoP2: Gentlemen of Fortune 2
- Downloads and info
- TheBlackKnight's Mods and Guides
- ModDB Profile


New to the forum?
Please take a moment to read our Welcome Message and Forum Rules.
PiratesAhoy! - Pirate Games | Reviews | News | Forum

This past week has been a bit of an eventful one for the crew of L'Hermione. They took a quick detour to England to ride the gales caused by a hurricane that came ashore earlier this week. That gave the crew quite a good feel for just what kind of conditions they could face once they reach the open waters of the Atlantic next spring.
They are currently anchored in Brest, near Chateau de Brest, a castle site that has a history dating back some 1700 years! Some of the volunteer crew will depart and be replaced
for the last leg of her sea trails. L'Hermiones crew currently consists of 15 professional sailors and 57 volunteer crew, and another 6 supernumeraries for a total compliment of 78 on board. There are a couple of photographers and I believe some film crew among those 6. There is also an artists named Cécile Cuzzubbo who has been doing some watercolors of the ship and...

Hong Kong - October 24, 2014 –
Today, Eastasiasoft Limited—the Hong Kong–based developer and publisher of interactive entertainment— has revealed the debut game from its new internal studio:
Lost Sea
. Lost Sea is a B-movie strategy-action game set inside a procedurally generated Bermuda Triangle, scheduled for a 2015 release on PlayStation®4 computer entertainment system, Xbox One entertainment system, and PC platforms.
A hands on demo of Lost Sea will be available to attendees of the upcoming PAX Australia, from the 31st of October to 2nd of November. eastasiasoft has also recently began a
Greenlight
campaign to bring the game to Steam.
"We're really excited to be able to show people what we've been working on" said Aidan Price, Game Designer of Lost Sea. "It's been a great experience creating a new game from scratch. We can't wait to get it into people's hands!"
A debut trailer can be viewed at :...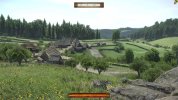 Hi All,
Just thought I should mention that this game has now reached their tech alpha. It's a RPG set in 1400-ish, crowd funded, uses CryEngine and yes, it looks gorgeous. The tech alpha is available for the GBP 25+ backers and if anyone here [at PA!] is, please let us [here at PA!] know what you think about it.
Official homepage at
http://kingdomcomerpg.com
and a gameplay video showing off graphics at YouTube as always.
Cheers!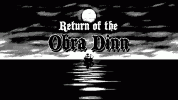 I just happened to run across a new Indie game that has been in development since earlier this year, it is called "Return of the Obra Dinn". The game is being developed by a one man development team, Lucas Pope, who has participated in
Ludum Dare
in the past. I really like what I have seen so far! The game has and old school design and looks absolutely fantastic! There is a very early development build(0.0.4) that has just been released for public scrutiny and feedback.
The game is set in the year 1808 when a missing East Indiaman, the Obra Dinn, mysteriously drifts in to port with damaged sails and no one on board. She sat out from London in 1802 laden with over 200 tons of trade goods. Six months later she was declared lost at sea after missing her rondavous at the Cape of Good Hope. You play the role of an insurance adjuster for the East India Company's London Office. It is your job to find means to board the ship, recover the Crew Muster Roll...

On this day, October 21'st, 1520
,
Portuguese explorer
Ferdinand Magellen
and his fleet reach
Cape Virgenes
and become first Europeans to sail into the Pacific Ocean
...1639
,
Battle of the Downs
, Dutch Lt Admiral Maarten Tromp defeats Spanish armada under De Oquendo
... 1805
,
Battle of Trafalgar
, British Admiral Nelson defeats French & Spanish fleet but shot and killed

Just a bit of an update on L'Hermione. After leaving Bordeaux, she ran north for a short technical stopover in Brest over the weekend. Some of the volunteer crew left the boat and were replaced with other volunteers. On the way to Brest though, they did get a taste of what the Atlantic has in store for them next spring as they encountered some inclement weather for the first time. The crew was put to the test, as you can see in the following video.



One thing I have noticed in the latest batch of videos I have seen is the ship is starting to show some signs of weathering. Gone is the pristine, shiny look of the ship in videos from the last few years, and she is beginning to look like she belongs on the sea! I have also noticed that effect on some of her crew as well. You can see both pretty good in this video.



After the stopover in Brest, she will head back ou for another couple of weeks of sea trails, then she...