PiratesAhoy! - Pirate Games | Reviews | News | Forum

It's been a few days since my last update, so I thought I would let you know what I have been able to find out about L'Hermione the past few days. She has been docked in
La Rochell, France
since last Wednesday to undergo some repair work on one of her maneuvering engine pods that was malfunctioning. This is exactly what these sea trials are designed to do, find issues before the ship is actually out to sea and far from any help or repair facility. I am not sure which pod she is having problems with, but you can find some good pics of the installation, a video, and out quite a bit more about them
HERE!
From the articles I have been able to find, she also replaced 20 volunteer crew members, but I have not been able to find out why.
L'Hermione has been in La Rochelle for a week now and I really haven't been able to find out much about...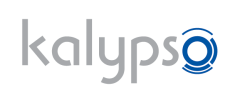 Grand Ages: Rome, Omerta – City of Gangsters, Patrician IV and many more included in sale starting today!
Bracknell, UK, 12th September, 2014 - Kalypso Media, in conjunction with Humble Bundle, has a fantastic new offering of games in this week's Humble Bundle Sale. Starting today, players can name their price on a collection of great Kalypso games via the Humble Bundle 'Choose your Price' system: including Grand Ages Rome GOLD, Imperium Romanum GOLD and Airline Tycoon 2.
In addition, if you choose to pay more than the average price picked by users in the 'Choose Your Price' system, you can get your hands on Tank Operations, Patrician III and Patrician IV through the Beat The Average (BTA) tier; or if you pay more than $9 then you get access to a third tier that includes Omerta: City of Gangsters and Port Royale 3.
The Humble Bundle Kalypso sale starts today! So head over here to get started:
https://www.humblebundle.com/weekly
.

Legacy bundle combining Tropico 1-4 with all expansions is out today via retail in the UK

Bracknell, UK, 12th September, 2014 – Return to the island of Tropico and revisit each entry in the genre-defining series, as Tropico Dictator Pack is out today in the UK via retail. Tropico Dictator Pack combines Tropico 1, 2, 3 & 4 with each one of their major expansion packs. Observe Tropican history and see where it all began in 2001's Tropico, reign as a pirate king in Tropico 2: Pirate Cove and then rule and build El Presidente's empire in Tropico 3 and Tropico 4. Face natural disasters in the expansion Paradise Island, add creative new ways to maintain your rule in Absolute Power and then bring Tropico into the present day in Modern Times.

Tropico Dictator Pack is out today in stores for PC in the UK. For more information please visit...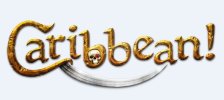 'Caribbean!', an early access title on Steam, receives a huge update that includes new options for city management, new economy and trading systems, brand new ship models for boarding fights and the first changes to naval and land battles.
To highlight the most important additions and changes in detail, the studio prepared a new video development blog:
Full changelog is available on the official site:
http://snowbirdgames.com/?p=1143&lang=en
'Caribbean!' will also be available for purchase at the discounted price (-35%) on Steam throughout the week:
http://store.steampowered.com/app/293010
Developed by Snowbird Games and based on Mount & Blade: Warband's engine, 'Caribbean!' is a sandbox pirate RPG that blends the most engaging melee system and firearm combat with naval battles, detailed crew and fleet management.
Set in 17th century Caribbean, where unspeakable...

After a couple of days anchored off the Ile d'Aix, L' Hermione made her first trip under sail on Wednesday, September 10'th! She was under sail with 7 of her 17 sails set, and made an average speed of about 5 knots. I have not been able to find any pictures or videos of her under sail yet, but I will keep looking!

There have been a few technical glitches with L' Hermione though, I am not sure what the issues are, but she put in to the port of La Rochelle a day earlier than scheduled to work on them. She is currently anchored and will remain in port till Monday, the 15'th. They are not allowing access to the ship. It seems that there was also an incident or two with some tourists wanting to come aboard her while she was anchored off Ile d'Aix, but the crew repelled boarders successfully!

I have some more great news mates, not only is L' Hermione now underway on her own sail power, she will soon also have a gorgeous Stern Lantern to complete her authentic look! Thanks to all the...