Quick links for PotC: New Horizons
- Download latest version
- Wiki - FAQ - Report bugs here
- ModDB profile

Quick links for AoP2: Gentlemen of Fortune 2
- Downloads and info
- TheBlackKnight's Mods and Guides
- ModDB Profile


New to the forum?
Please take a moment to read our Welcome Message and Forum Rules.
PiratesAhoy! - Pirate Games | Reviews | News | Forum

The North Devon Council has applied for a grant from the Coastal Communities fund in England to help build a replica of a genuine pirate ship! The privateer
Prudence!
The replica will be built in the northern Devon County city of
Barnstaple
in England! She sailed under
Letters of Marque
by issued by Queen Elizabeth I to raid Spanish shipping, and she was active during the the late 16'th and early 17'th century's.
They plan on anchoring the ship in Barnstaple, and giving tours as well as sailing her occasionally! The current estimate for the cost of the construction is about £2 million. I think that is a bit of an underestimation, but I havn't heard all the details. I haven't been able to track down much about the original ship other that a couple of vague Wikipedia entires mentioning her. Here is a quote from a Wikipedia article about...

On this day October 31 1641 the passing of Cornelis Corneliszoon Jol.
Dutch Admiral and pioneer of the peg leg known by the Spanish as El Pirata "The pirate" Cornelis Jol was born in the fishing village of Scheveningen in 1597. Joining the Dutch West India Company in 1626 he quickly ascended through the ranks to admiral commended for his great courage and initiative.
Cornelis more of a pirate than an admiral spent his time as a privateer harassing Spanish and Portuguese along the coast of Brazil and the greater Caribbean gathering riches in the process as well as participating in the Eighty years war for Dutch independence , notably commanding seven ships in the Battle of the downs and capturing the city of Luanda and the island of Sao Tome from the Portuguese , where he fell ill struck by malaria passing on - October 31 1641.
sourced from the biography of Cornelis Corneliszoon Jol Wikipedia.
-
http://en.wikipedia.org/wiki/Cornelis_Jol
-...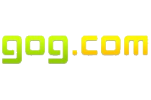 A few days ago GOG.com announced that they were adding a new publisher to their stable, thanks to
@Red Back Dude
for pointing it out to me, but they didn't reveal who that publisher was going to be. There have been rumors floating around for the past couple of days on some forum posts that it would be Disney/Lucas Arts, and that peaked my interest of course! Well today that has been confirmed! Gog will carry old games from Lucas Arts! Since Lucas Arts is now owned by Disney, that means that Disney games may be available as well!
Needless to say, this is potentially huge news for our community! They also mentioned that Bethesda/Zenimax were a possibility as well. This means that there is a very good possibility that one day we will indeed see POTC on GOG!! The game has not been available commercially for over a decade now. The only way to get it was by buying used copies, or by downloading it through torrents. Most of those torrented Warez copies had been altered...

Malmö, Sweden, October 27, 2014. Simogo is happy to announce the release date for The Sailor's Dream – the eagerly anticipated follow-up to Year Walk and DEVICE 6 launches on the App Store on November 6th!
About The Sailor's Dream
The Sailor's Dream is a peaceful narrative experience, in which the only objective is to satisfy your curiosity.
Explore serene structures on dreamlike islands and piece together memories – some even existing beyond the screen of your device.
www.thesailorsdream.com
About Simogo
Simogo was founded in 2010 by Simon Flesser and Magnus "Gordon" Gardebäck and is based in Malmö, Sweden.
The studio's latest game, DEVICE 6, garnered high praise and has won several awards, including Excellence in Audio at the Independent Games Festival and an Apple Design Award, as well as several nominations at the BAFTA Games Awards.
Simogo's previous titles include the critically acclaimed and...

This past week has been a bit of an eventful one for the crew of L'Hermione. They took a quick detour to England to ride the gales caused by a hurricane that came ashore earlier this week. That gave the crew quite a good feel for just what kind of conditions they could face once they reach the open waters of the Atlantic next spring.
They are currently anchored in Brest, near Chateau de Brest, a castle site that has a history dating back some 1700 years! Some of the volunteer crew will depart and be replaced
for the last leg of her sea trails. L'Hermiones crew currently consists of 15 professional sailors and 57 volunteer crew, and another 6 supernumeraries for a total compliment of 78 on board. There are a couple of photographers and I believe some film crew among those 6. There is also an artists named Cécile Cuzzubbo who has been doing some watercolors of the ship and...

Hong Kong - October 24, 2014 –
Today, Eastasiasoft Limited—the Hong Kong–based developer and publisher of interactive entertainment— has revealed the debut game from its new internal studio:
Lost Sea
. Lost Sea is a B-movie strategy-action game set inside a procedurally generated Bermuda Triangle, scheduled for a 2015 release on PlayStation®4 computer entertainment system, Xbox One entertainment system, and PC platforms.
A hands on demo of Lost Sea will be available to attendees of the upcoming PAX Australia, from the 31st of October to 2nd of November. eastasiasoft has also recently began a
Greenlight
campaign to bring the game to Steam.
"We're really excited to be able to show people what we've been working on" said Aidan Price, Game Designer of Lost Sea. "It's been a great experience creating a new game from scratch. We can't wait to get it into people's hands!"
A debut trailer can be viewed at :...